eynote Speaker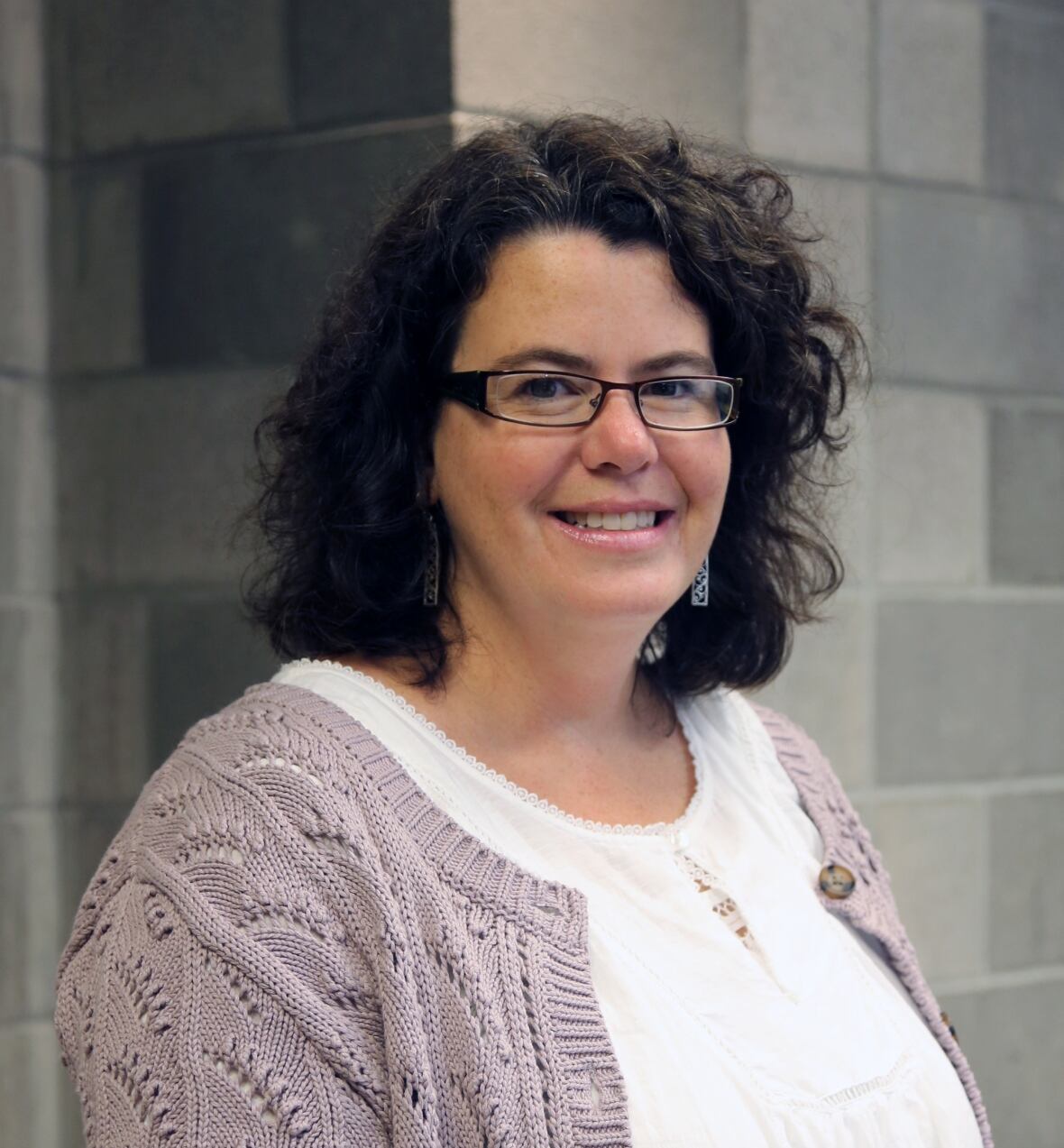 Julie Drolet, Ph.D. MSW BSW BA
Professor, Faculty of Social Work at the University of Calgary
Project Director, Transforming the Field Education Landscape
Titles:
Beyond the Challenges: New Insights and Innovations in Field Education
Description:
Julie Drolet will share her insights on the challenges and opportunities facing social work field education, and the importance of innovation in social work practice and research. In many parts of the world, field education is in crisis. There is a need to re-vision field education and identify new directions and practices to prepare the next generation of social workers. As Project Director of Transforming the Field Education Landscape, a major partnership currently taking place in Canada, with international partners, she will highlight the key issues facing field education and the role of student training and mentorship to better integrate research into practice.
Bio:
Dr. Julie Drolet is Professor in the Faculty of Social Work at the University of Calgary and Project Director of the Transforming the Field Education Landscape partnership. Her research in the field of international social work focuses on disaster social work, immigrant settlement and integration, social protection, social development, and field education. She has published over 100 peer-reviewed journal articles, books chapters and books. She has been recognized with numerous awards for her commitment to excellence in research, including a Canadian Foundation for Innovation Leaders Opportunity Fund Award, a Killam Emerging Research Leader Award, and induction into the Royal Society of Canada's College of New Scholars, Artists, and Scientists in 2019. She is a registered social worker with the Alberta College of Social Workers (ACSW). She collaborates with several interdisciplinary teams of scholars on various research projects and employs numerous students as research assistants.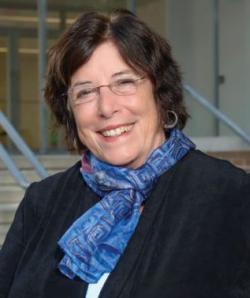 Zoë Breen Wood PhD, MSW, LSW
Associate Professor, Jack, Joseph and Morton Mandel School of Applied Social Sciences
Director, Office of Educational Outcome Assessment, Jack, Joseph and Morton Mandel School of Applied Social Sciences
Titles:
Social work education in a virtual environment: Challenges and Opportunities
Description:
Social work educators struggle to balance the desire to become leaders in 21st century models of education with commitments to professional values and sound principles of pedagogy. They ask whether it is really possible to teach social work in a virtual world. Seven years after the inception of its online social work master's program, the Jack, Joseph and Morton Mandel School of Applied Social Sciences has achieved comparability between its online and on-ground formats and successfully graduated hundreds of competent social work professionals, while maintaining its ranking as one of the top ten schools of social work in the U.S. In this address, Dr. Wood will share some of the guiding principles followed, and lessons learned along the way.
Bio:
Dr. Zoë Breen Wood is an Associate Professor and member of the faculty and at the Jack, Joseph, and Morton Mandel School of Applied Social Sciences, Case Western Reserve University with over 40 years' experience as a practitioner, researcher, educator, and consultant in the fields of social work practice, policy, and education. She received her BA from the University of Illinois in Champaign-Urbana, her MSW from Virginia Commonwealth University in Richmond, VA and her PhD from the Mandel School of Applied Social Sciences. Her research focuses on factors that contribute to positive adoption outcomes for children placed through the child welfare system as well as on strategies for strengthening student learning in social work education.
Dr. Wood teaches a seminar on social work education in the doctoral program and a variety of practice and policy courses at the master's level. She also coordinates international travel and study tours to Guatemala and Mexico. Dr. Wood has provided training and consultation on child welfare related issues in Guatemala, Romania, Ethiopia, Zambia and Belize as well.
In addition to her extensive child welfare background, Dr. Wood has worked for much of her career on the development, implementation and evaluation of competency based education, and provided consultation and training in leadership development. For the last seven years, she has been involved in developing strategies for virtual education including the development of courses in the online format and piloting the use of virtual reality programs in teaching direct practice methods. Dr. Wood has also served as the Director of Field Education, Director of the School's Ability Based Learning Program and the Co-Director of the Center for Public Sector Leadership and Service. Currently, Dr. Wood serves as the Director of Educational Outcomes Assessment, and is providing leadership in the School's innovative curriculum redesign.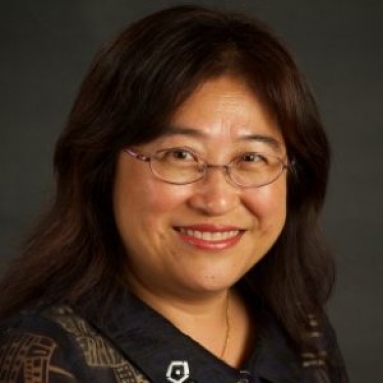 Suh Chen Hsiao, DPPD, MSW, MA, PPSC, LCSW
Clinical Associate Professor
Associate Director, Field Education
萧夙真公共行政博士
南加大社会工作学院副教授兼实习部门执行副主任
Department of Adult Mental Health and Wellness
USC Suzanne Dworak-Peck School of Social Work
University of Southern California
Titles:
From Ground Zero and Up through Innovative Hybrid Model for Field Education
Description:
Introduction to USC Virtual Academic Center across the nation (history and evolution since 2010 to now) with an emphasis on field education
Development of the Virtual Field Practicum to prepare students prior entering community-based placements (focused on social work competencies and skill development)
Field education responding to the COVID-19 pandemic-creating meaningful remote learning plan to promote continuous professional development and growth during this era (especially the increase use of Telehealth services)
Bio:
Suh Chen Hsiao, DPPD, MSW, MA, PPSC, LCSW, is a USC MSW alumna of 1990 specialized in health concentration. She is currently the Clinical Associate Professor with Department of Adult Mental Health & Wellness and serves as the Associate Director for Field Education. She received her second Master degree in Education from Cal State University of Dominguez Hills with her Administrative Credential in 2006. In 2018, she completed her Doctorate of Policy, Planning and Development at the USC Price School of Public Policy.
Prior to her joining USC in 2010, she worked as a clinician, supervisor and manager in a wide range of community settings. These included inpatient medical, home health, adult day health, inpatient and outpatient mental health, and k-12 school settings.
During her tenure with Los Angeles Unified School District (2000-2010), she was the administrator of School Mental Health Unit where she coordinated the District 8 school-based program and established the development of the San Pedro Clinic under the LACDMH Medi-Cal Rehabilitation guideline. She implemented several evidenced-based practices such as "Second Step", "Why Try", "Cognitive Behavioral Intervention for Trauma in Schools", "Back in Control" and "Taking Charge". She also supervised over 54 MSW/MFT interns from USC, UCLA, CSUDH, CSULB and Loyola Marymount University including taking on the first USC military student in 2008 providing group interventions to the military-connected children.
As the Associate Director for Field Education, she oversees various field placements (public, private and NGO sectors) that provide meaningful learning opportunities for the MSW students as well as her involvement with several NOGs as a board member. Her passion and commitment to develop Global Social Work program has made significant contributions to global initiative office through CSWE China/US initiative, facilitated several immersions programs as well as international academic exchange. Her research interests are with childhood trauma, immigrant older adults & their caregivers, MSW students' learning outcome, behavioral health and interprofessional collaboration.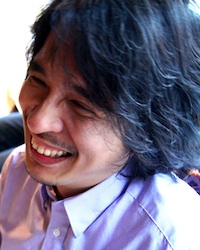 叶丙成 Yeh, Ping-Cheng
CEO & Co-Founder, PaGamO/Bonio Inc.
Professor, EE Dept., National Taiwan University
B.S. : National Taiwan University, 1996
M.S. : National Taiwan University, 1998
Ph.D. : University of Michigan, Ann Arbor, 2005
Titles:
The Power of Gamification for Building Motivation
Description:
How to keep students engaged to the class? How can we make our students motivated to learn? These have been the most challenging questions for teachers/instructors nowadays as we have more and more digital natives in schools and in corporates. It is more and more difficult for teachers/instructors to keep the students' concentration in learning.
Over the years, Prof. Yeh has developed a series of Peer-to-Peer Gamification schemes for teaching following his unique teaching philosophy: "For the student! By the student! Of the student!". In 2013, Prof. Yeh's team created PaGamO, the first-ever educational platform in the world that combines E-Sport and Education. It has been widely used in Asia for K12 learning and corporate training. The success of PaGamO in motivating students to learn, shows that E-Sport + Education will become a whole new paradigm for future teaching and learning.
Keywords: Gamification, Digital Natives, Education
Bio:
Yeh, Ping-Cheng (Benson)
Prof. Yeh has pioneered many educational experiments and designs. In 2016, he received the highest award for innovators in Taiwan, the Presidential Innovation Award. He also developed PaGamO, the first-ever multi-studenti game for any general courses in 2013. It received the Overall Award and E-Learning Award in Wharton-QS 2014 Stars Awards: Reimagine Education, the "Oscars" of innovations in higher education. Prof. Yeh has pioneered many educational experiments and designs:
He is the first to win the Overall Award and E-Learning Award in Wharton-QS 2014 Stars Awards: Reimagine Education, the "Oscars" of innovations in higher education.
He is the first to teach a MOOC course in Chinese with 60,000+ students.
He is the first in the world to design a MOOC-based multi-student social game to enhance the learning experience of the MOOC students.
He is the first to design various experiential learning schemes that enables college students to be graded by elementary school students on their presentation skills.
He is the major advocator of flipped teaching in Asia and set the record high attendance more than 2236 teachers attending a speech event Prof. Yeh on flipped teaching.
Since 2010, Prof. Yeh has been the strong advocator of his teaching philosophy: "For the students, By the students, Of the students". It states that students can be motivated to learn if the teachers can share more responsibility with the students, for instance, let students design their own homework problems. Prof. Yeh's speeches have motivated tens of thousands of teachers in Asia to start thinking differently in teaching.
Program schedule