Enhancing Visions of the Past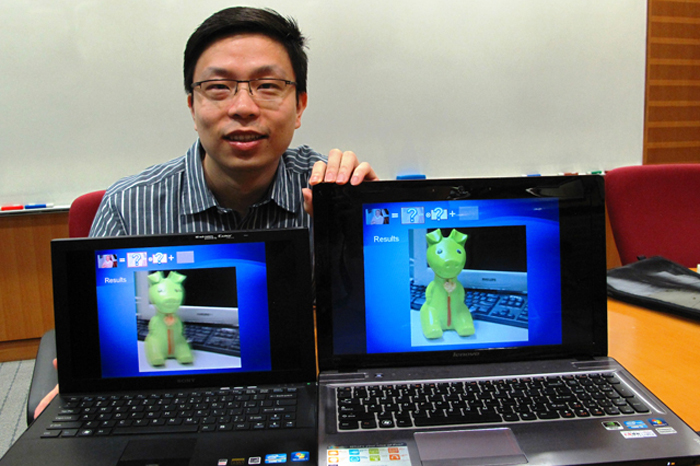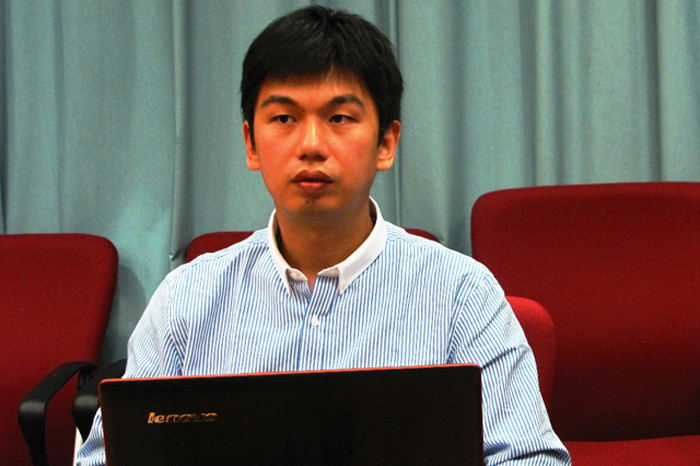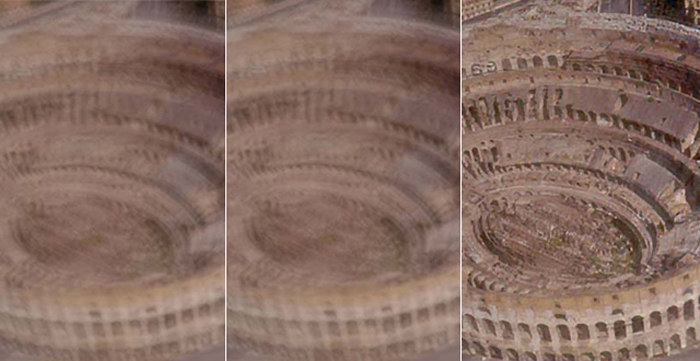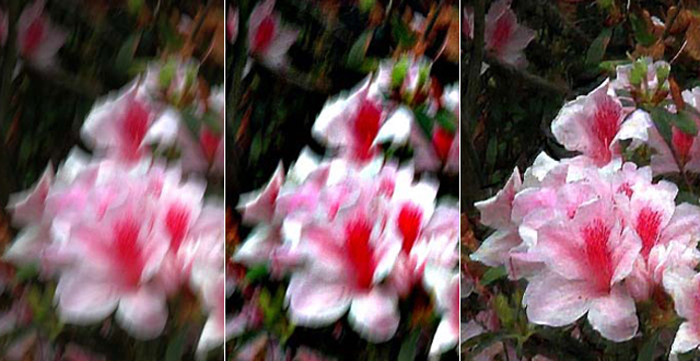 April 2012
Digital cameras are now so popular that anyone can easily enjoy photography. Although most digital cameras carry anti-shaking and auto-focus functions, many people have the annoying experience of taking blurry photos due to shaky hands. Even professional photographers may face this problem in low-light conditions. To solve the problem, people may use the sharpening function of image processing software currently available on the market to sharpen the edges of images, thus making them less blurry.
Prof. Jia Jiaya of the Department of Computer Science and Engineering at CUHK, who is a photography lover, knows that edge sharpening of images cannot really remove blurriness and recover latent structure information. It simply deceives the eye by increasing the image contrast. He believes that it is the wrong way both mathematically (theoretically) and practically to deal with blurriness. To better solve the problem, he and his post-doctoral fellow Dr. Xu Li have developed a world-leading image deblurring technology to fix blurry photos. Compared to the edge sharpening technology, this new technique is more effective and efficient by increasing the image clearness by 100 times, and not more than 10 seconds are needed to process a photo with 1,000,000 pixels.
Jia and Xu proposed a novel kernel estimation method based on the integrated study on speed, reliability and user-friendliness in blur removal, and took the noise control and ringing artifacts into consideration for restoring pictures from significant motion blur. The research team is able to efficiently and accurately reconstruct the blurry data in the recorded image with adoption of deconvolution, analysis of blur kernel and identification of the camera motion. Professor Jia said that this method works best with images with motion blur. For images with defocus blur, it can improve their quality but cannot completely recover them because of information loss.
They ran continuous tests on various kinds of images, including night shots and shots of sports, wild animals and aquarium with positive results.
The team began their research in early 2010 and it took them one and a half year to finish. In addition to daily life photos, this new technology can also be used to restore CCTV, medical and satellite images, and help preserve important historical visual data. A trial version of the program is now available for download (www.cse.cuhk.edu.hk/~leojia/deblurring.htm). Professor Jia said that a company that had downloaded the program and used it to recover their blurred photos gave the team a phone call to thank them. And he is happy about it. 'It proved that our program works and can help people solve problems.'