Publications
>> About Us
In order to promote the discipline in Hong Kong, the Research Institute for the Humanities (RIH) of The Chinese University of Hong Kong (CUHK) came to an agreement with the Islamic Cultural Association (Hong Kong) on 31 July 2013. With sponsorship provided by the latter under the agreement, RIH launched the 'Islamic Studies Initiative' (ISI) on 13 September 2013. On 12 May 2015, ISI was approved by the management of the university to become the Centre for the Study of Islamic Culture (CSIC).
>> Contact us
TEL:
(852) 3943-9580
(852) 3943-4785
ADD:
LG13I, Leung Kau Kui Building, The Chinese University of Hong Kong, Shatin, New Territories, Hong Kong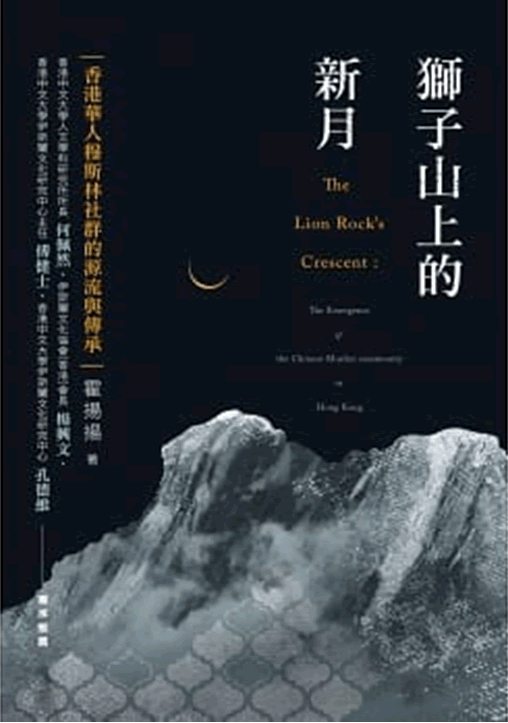 The Lion Rock's Crescent: The Emergence of the Chinese Muslim Community in Hong Kong
Book Series

Islamic Studies in East Asia Series

Author

Dr Fok Yeung Yeung

Publisher

Showwe Information Co. Ltd.

Date

Sep 2020

ISBN

9789863268437

Language

Chinese
Islam has been part of Hong Kong's culture for more than a century. However, further research is needed to fully cover the rich history and culture of the city's Chinese Muslim community. This book investigates the emergence and development of two major Chinese Muslim groups in Hong Kong through fieldwork and oral history interviews. It explores the development of the city's Chinese Muslim community focusing on various attributes, including their ancestors' social background, migration history, religious life, religious education, community organisation, and the inheritance of their religious identity. It also considers how the local Chinese Muslim community has worked hard to integrate into the mainstream local society. The book discusses how the local Chinese Muslim has attempted to safeguard their religious culture and traditions, especially considering Hong Kong's highly capitalist and secular society. It further elaborates on the Chinese Muslim community's unique political role in Hong Kong and their social interactions with other local and overseas Muslim communities.