Funded by the Social Welfare Development Fund and jointly organised by the Department of Social Work, CUHK and The Mental Health Association of Hong Kong (MHAHK), the sharing session on Application of Positive Behaviour Support (PBS) was successfully held by 5 Mar 2021 (Friday) from 2:00pm to 5:00pm via Zoom. More than 550 participants from NGOs and special schools across Hong Kong, Macau and the mainland, enrolled in this sharing session.
As the pioneer in applying the Positive Behaviour Support Model to the adult services for people with intellectual disability (ID) in Hong Kong, Professor Phyllis King Shui WONG from our department was invited to deliver a keynote speech to share the experience of practicing this approach and to report the findings of the 26-month evidence-based practice research. Staff members, service users and family members from MHAHK also shared their experience of the model application and benefits after using this model.
This sharing session enhanced the participants' knowledge towards the Positive Behavior Support that focuses on fulfilling the needs behind the challenging behaviour positively, instead of just modifying the behaviour. Meanwhile, those successful cases shared by Professor Wong and other staff members also encouraged the participants from other related agencies to learn and apply this approach systematically.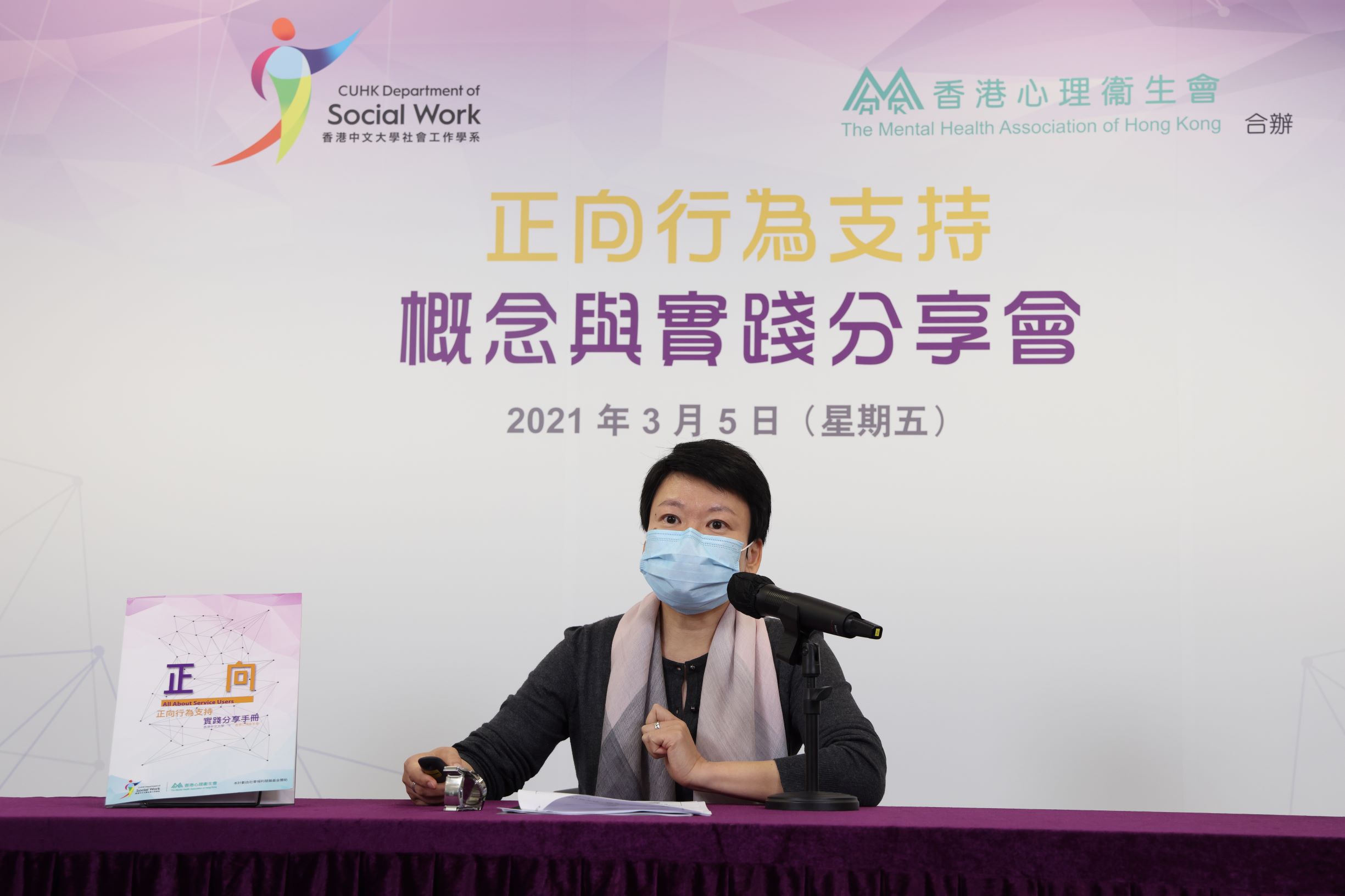 The photo for Prof. Wong's presentation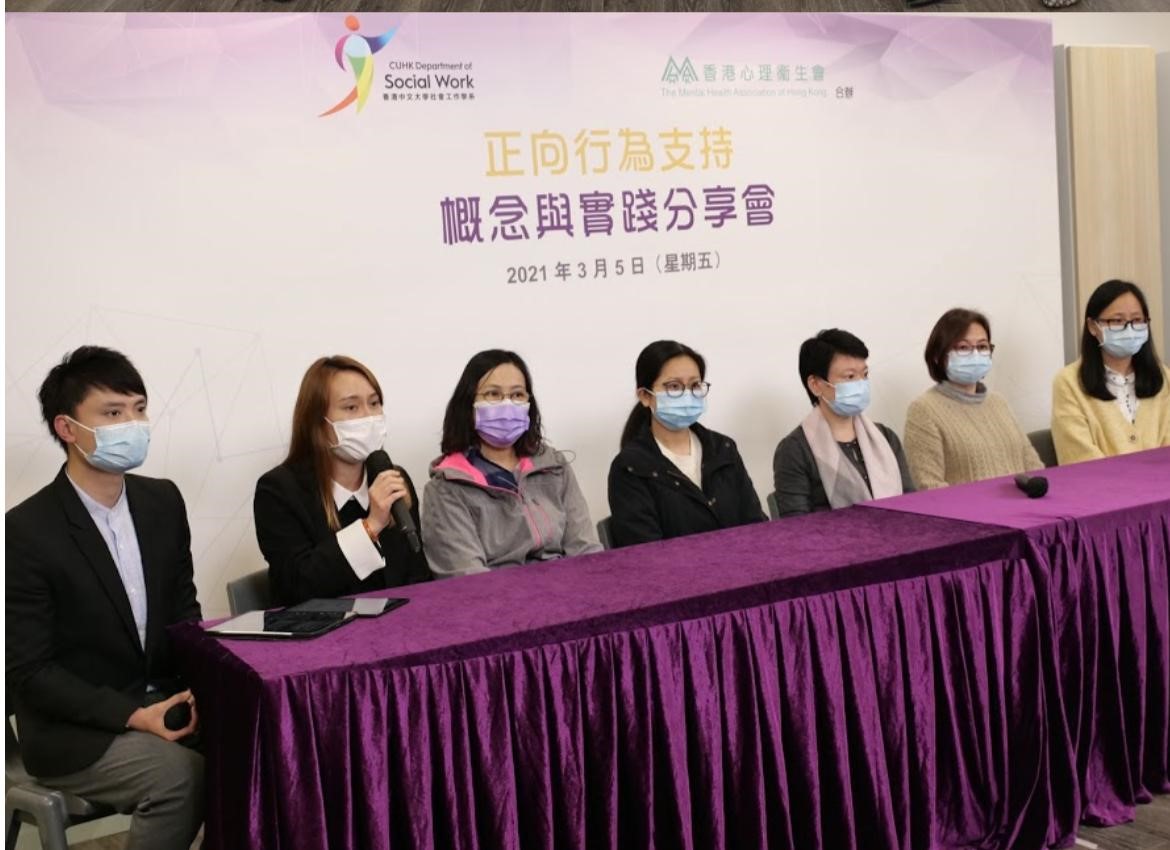 The photo for Q&A session